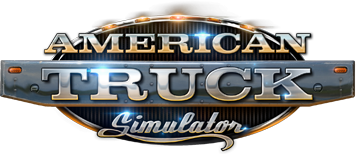 ---
Videos
Launch trailer YouTube
Game features trailer YouTube
Arizona expansion trailer YouTube
World rescale trailer YouTube
---
Images
download all screenshots & photos as .zip (14MB)
---
Panorama
---
Assets
download asset files as .zip (7MB)
---
Awards & Recognition
"Best Sim 2016" Game Debate, 24 November, 2016
"Best Simulation 2016" Zing.cz, 31 January, 2017
"Best Technology Contribution" Czech GOTY Awards, 10 February, 2017
---
Additional Links
Steam group
Steam group with latest news is on steamcommunity.com.
Development blog
Latest development news can be found on our blog blog.scssoft.com.
Video monetization
Full video monetization agreement is available at scssoft.com.
---
About SCS Software
Boilerplate
SCS Software is Prague-based game developer known and recognized worldwide for creating the most popular simulator video games. Portfolio of the company contains some of the most critically acclaimed video game hits of the recent years, including Euro Truck Simulator 2 and American Truck Simulator.
More information
More information on SCS Software, our logo & relevant media are available here.
---
Contact
Inquiries
press@scssoft.com
Twitter
twitter.com/SCSSoftware
Facebook
facebook.com/scssoft
Web
scssoft.com
---
presskit() by Rami Ismail (Vlambeer) - also thanks to these fine folks